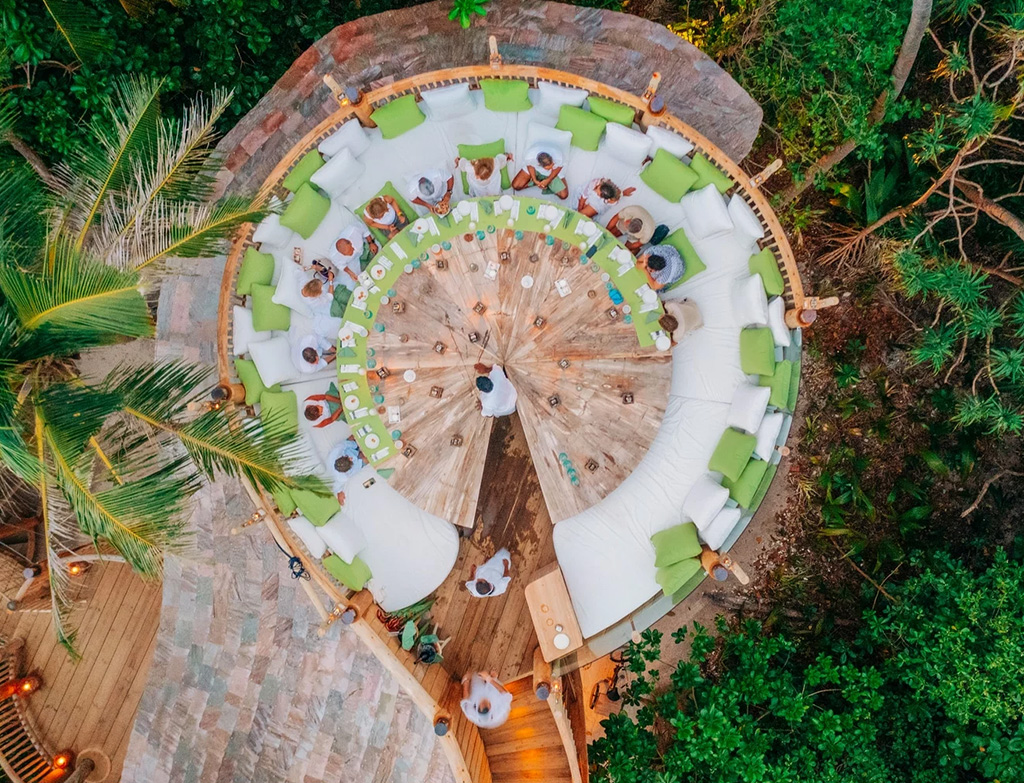 If you're looking for a dining adventure in the Maldives, look no further than the Soneva Fushi resort's flying saucer-shaped restaurant. Not only is this fine dining destination a must-visit for foodies, but it also offers an unforgettable experience in reaching there – via ziplining! Sonu Shivdasani, a British hotelier who established Soneva with his wife Eva, launched Flying Sauces – an upscale fine-dining restaurant. This is where several world-famous chefs from Michelin-starred restaurants showcase their culinary prowess. Flying Sauces stands tall with the aim of exhibiting the island's natural qualities in an eco-friendly manner and arriving here is half the joy! Ziplining to this flying saucer-shaped restaurant is a one-of-a-kind experience that combines adventure, luxury and exceptional cuisine. A highly popular restaurant in the Maldives, its scenic location, fine dining experience and an array of activities make it the ultimate destination for both food enthusiasts and adventure lovers. Open throughout for lunch and dinner, it is a popular spot to have your romantic dinners and host your special parties. Also, the restaurant offers diners a spectacular view of the clear blue ocean and breathtaking surroundings. So, if anticipating an exciting adventure along with a meal of a lifetime, then read below as we explore this Soneva wonder.
WHEN ARRIVING IS ADVENTURESOME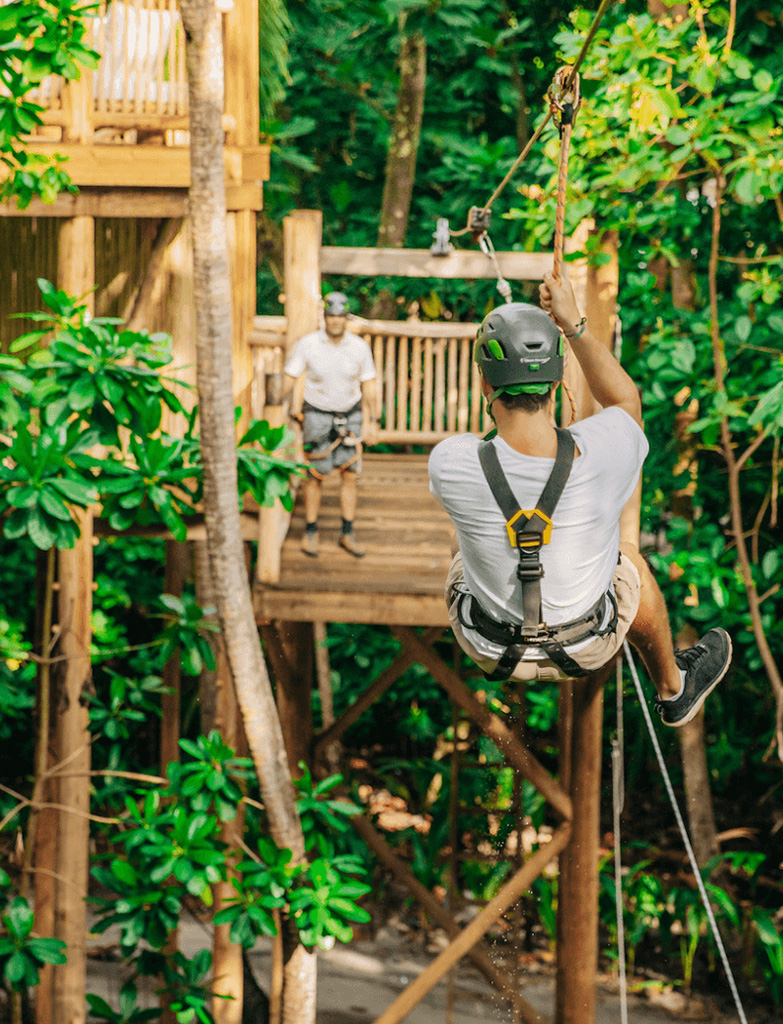 Credits –https://soneva.com/

Perched atop the trees, the venue provides stunning views of the surrounding island and the Indian ocean. To reach there, the guests can opt for a more thrilling journey via the resort's zipline. With breathtaking views of the ocean and the island unfolding beneath you, the zipline takes you on a thrilling journey, riding over the treetops. As you approach the restaurant, your pace will be slowed, ultimately coming to a gentle stop, allowing you to take in the breathtaking scenery. The Flying Sauces restaurant is a work of art in and of itself, replete with its sleek design, unique shape and futuristic ambience. The interior is just as stunning as the surrounding panoramic views observed from inside.
MENU PLEASE!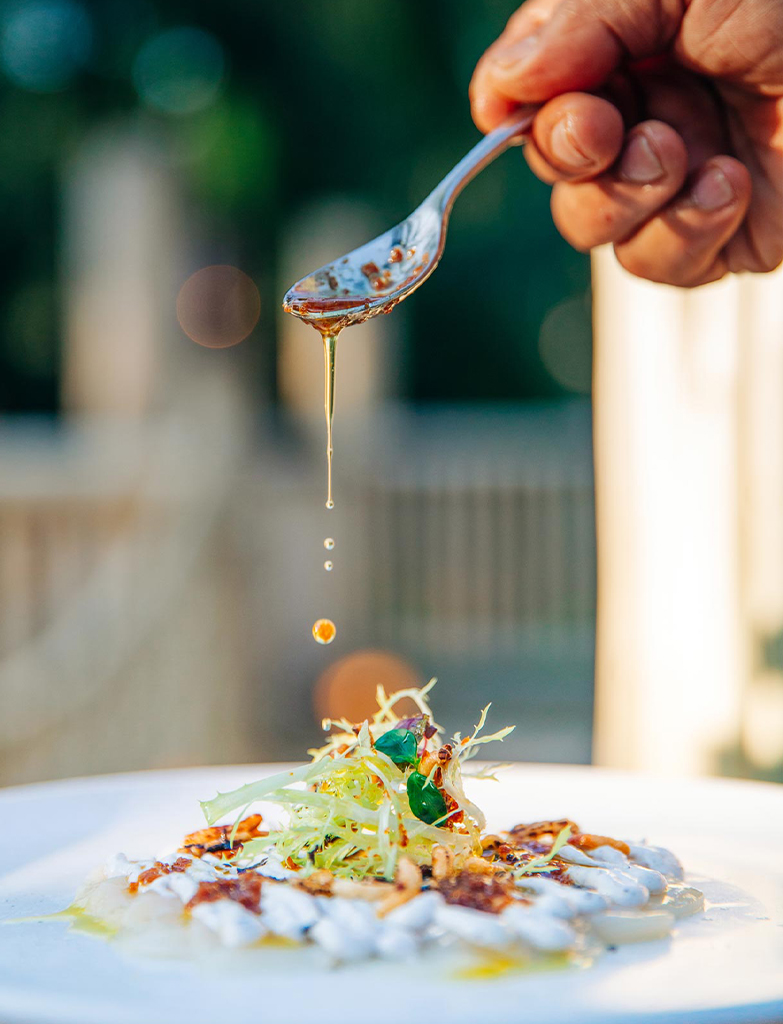 Credits –https://soneva.com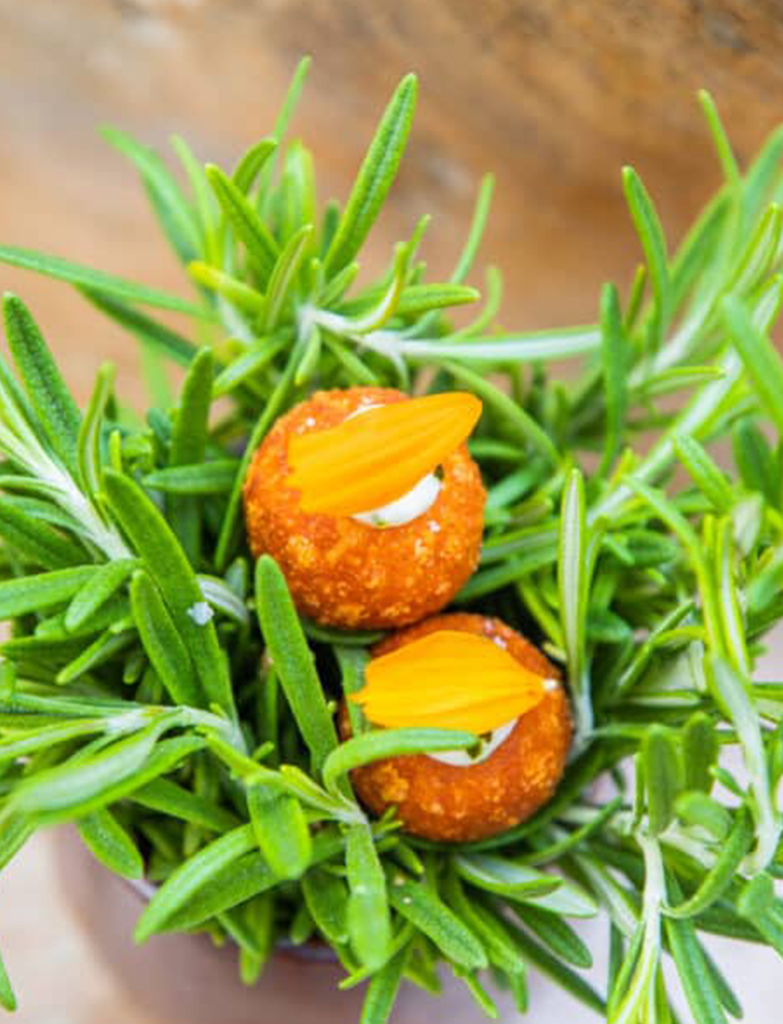 Credits –https://soneva.com

Since its launch in 2021, Flying Sauces hosts an ever-changing role of resident chefs. With a spectacular kickstart by Soneva's own chef Rasal Jayawardene who offered a one-of-a-kind experience with his seasonal menu featuring dishes like Hokkaido scallop with crispy wild rice, black cod with artichoke puree and teriyaki truffle sauce, celeriac raisin salsa and lots more. Now, the current in-charge, global chef Alberto Faccini excellently fuses the authentic taste of Italy with his Michelin-starred restaurant Magnolia Ristorante in Flying Sauces. The wine cellar here is equally stunning with a vast collection of premium wines from around the world.


Add to favorites