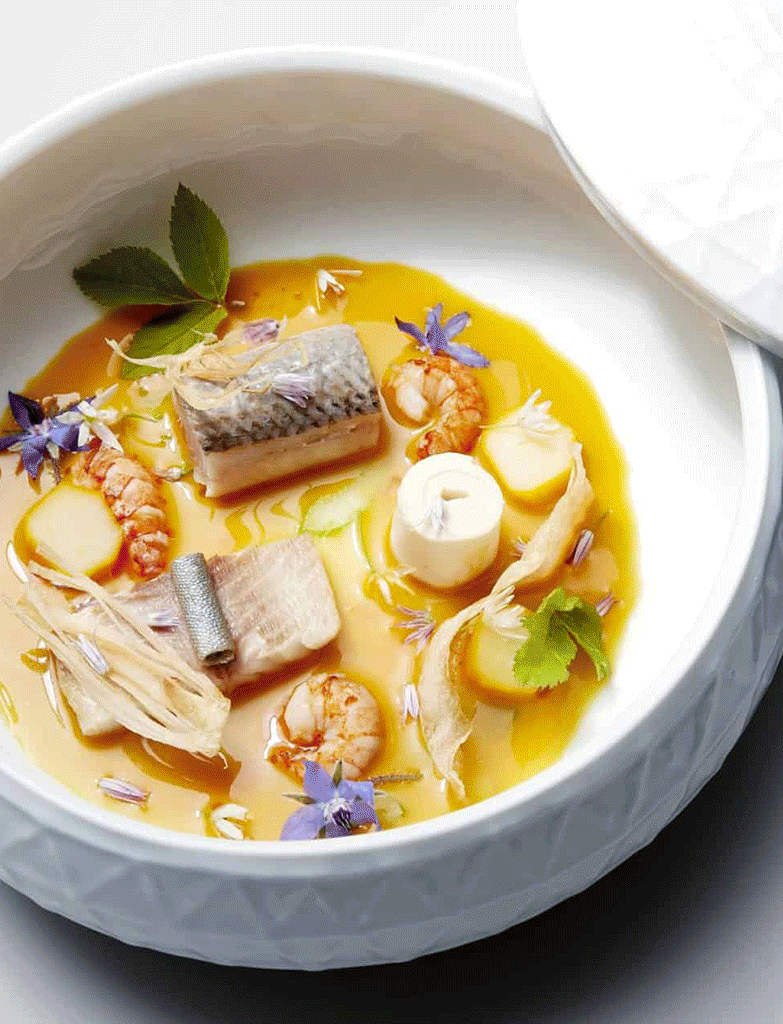 Nestled amidst the majestic French Alps, Courchevel 1850 is a winter utopia for ski enthusiasts and luxury troupers from all over the world. Apart from all the skiing adventures and the scenic beauty that Courchevel provides, if you happen to be a food connoisseur craving an unforgettable culinary experience in the middle of snow-clad mountains then you're in for a treat!
In our exclusive luxury travel series, we offer you the ultimate guide to fine dining and French gourmet restaurants in Courchevel 1850, France. This whimsical town is home to some of the most exquisite dining establishments in the French countryside. Courchevel 1850 is in its true sense – a culinary paradise for foodies and gourmands. It offers a premium selection of high-end restaurants serving world-class cuisine.
Whether you're looking for classic French dishes like cheese fondue and Millefeuille or more contemporary ones such as risotto topped with fresh truffles and cold duck foie gras, you'll find it all here. And of course, no fine dining experience would be complete without a perfectly paired bottle of vin (wine) From Michelin-starred restaurants to cosy bistros and everything in between, this stunning Alpine resort town has it all.
Immerse yourself in the opulent ambience of these gourmet restaurants, which often boast breathtaking mountain views and elegant decor. Whether you're celebrating a special soiree or simply seeking a holistic dining experience, Courchevel 1850 has something to offer to each of its guests.
Join us on this culinary odyssey as we discover the epitome of gastronomic excellence in this breathtaking alpine destination by taking a look at the four best French gourmet and fine dining restaurants located at Courchevel 1850. Bon appétit!
LA SAULIRE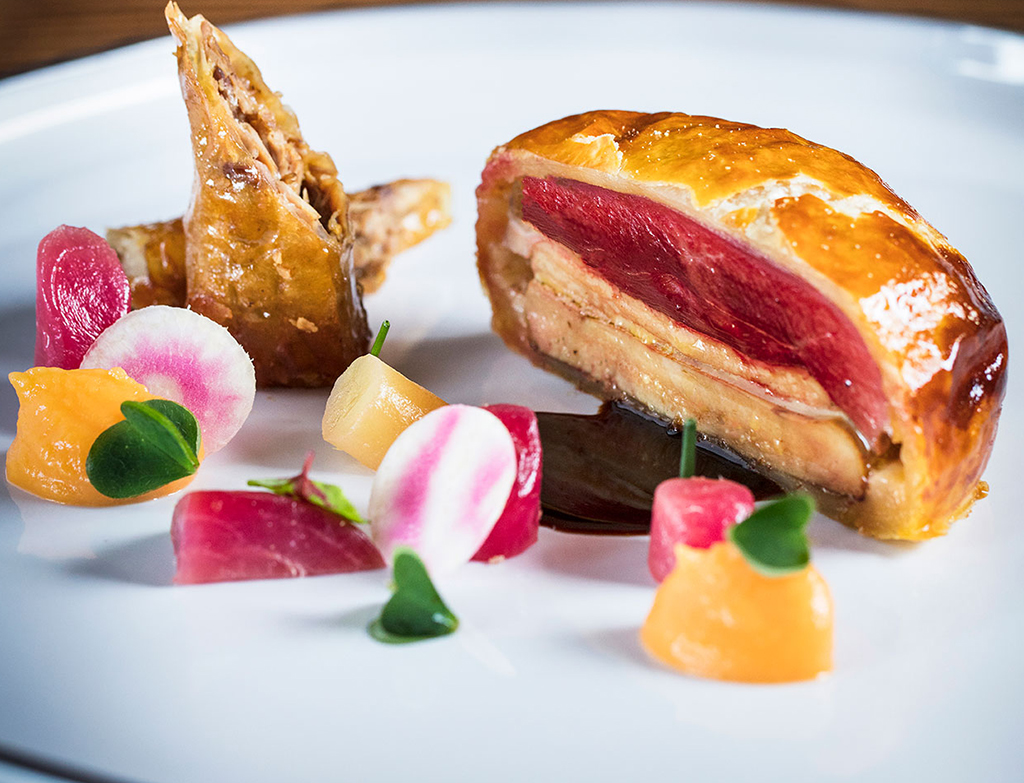 Credits –www.alpine-restaurants
La Saulire with its tantalising cuisine, top-notch service and beautiful, natural backdrop makes it truly exclusive in the heart of Courchevel 1850. Serving food with the best of French culinary traditions, the menu at La Saulire features a mouth-watering array of dishes such as creamy Burratina cheese on a medley of tomatoes made with organic ingredients, fresh seafood such as the black cod with miso and tender meats like the succulent lamb with seasonal vegetables. Along with its flavoursome palette, La Saulire also offers an extensive wine list, featuring a wide range of French and international wines. The restaurant's professional wine stewards may guide you to pair the perfect wine to complement your choice of meal.
LE GENÉPI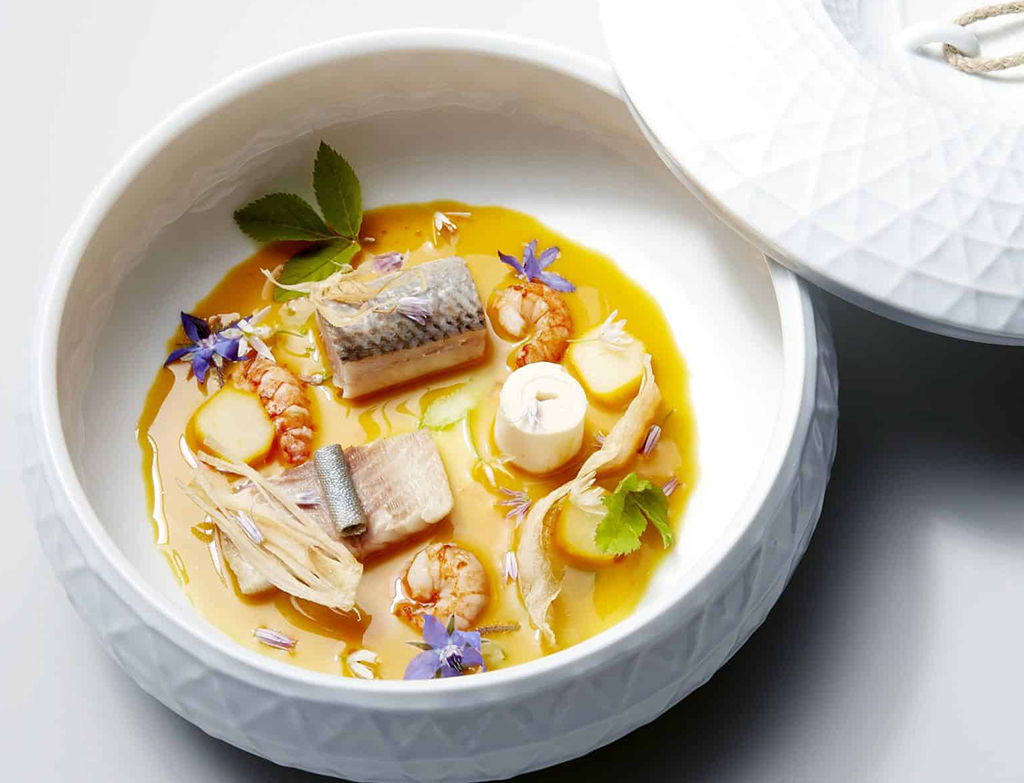 Credits –www.ovonetwork.com
Located in the prestigious ski resort of Courchevel 1850 in France, Le Genépi is known for serving world-class food and drinks that are a feast for both the eyes and the taste buds. The restaurant's menu offers a wide range of dishes inspired by traditional French cuisine including a sumptuous fillet of sea bass topped with potato scales and covered in champagne sauce, pasta crozets risotto and decadent desserts such as a homemade Tanzania chocolate mousse. To complement your meal, Le Genépi also serves signature cocktails that are both innovative and divine. Take your pick from a perfectly curated selection of boozy elixirs ranging from classics to creative cocktails made using the best local spirits. Overall, Le Genépi is a perfect destination if you fancy some luxe fine and dine!
GUINGUETTE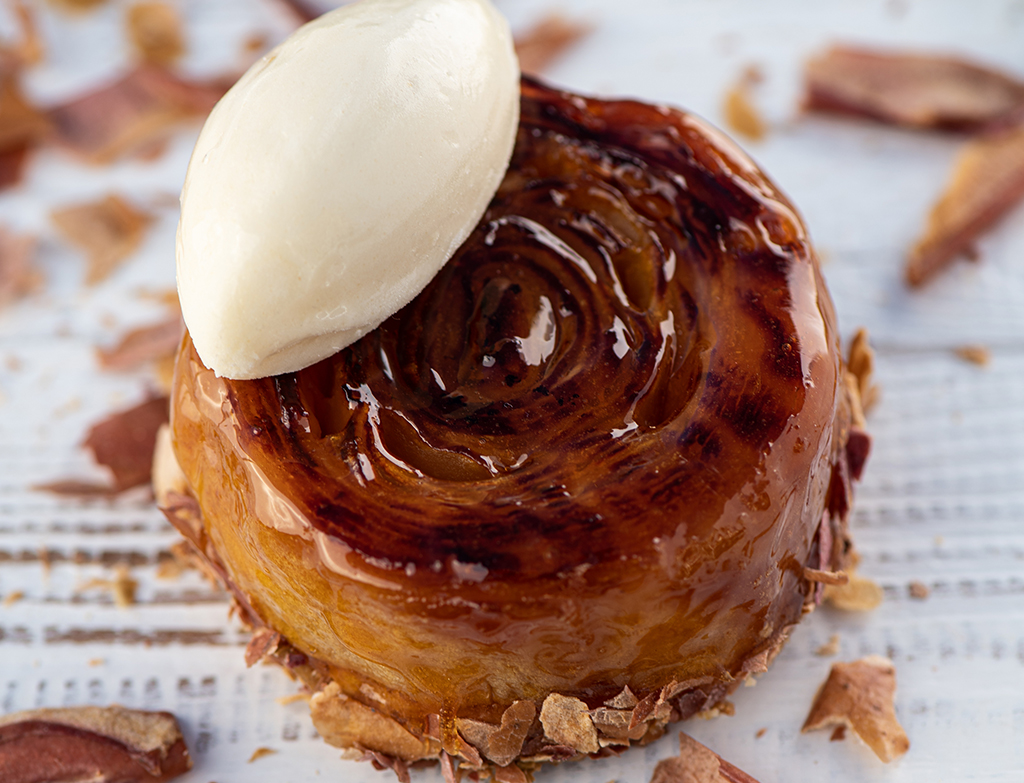 Credits –www.annapurna-courchevel.com
Positioned at the plush hotel Annapurna in Courchevel 1850, Guinguette by Jean Remi Caillon is a splendid French gourmet restaurant. The chef seamlessly serves delicious French and international cuisines, including fresh seafood, meat varieties and even vegetarian options. The restaurant's sheer dedication to using only the best ingredients and offering an opulent menu of French delicacies is bound to dazzle even the most cultured food connoisseurs. Choose your wine companion from an extensive list featuring some of the finest wines from France and around the globe. Sophisticated and warm, this place is a must-visit for all those gourmands who appreciate a French cliché experience.
LA TABLE DES AIRELLES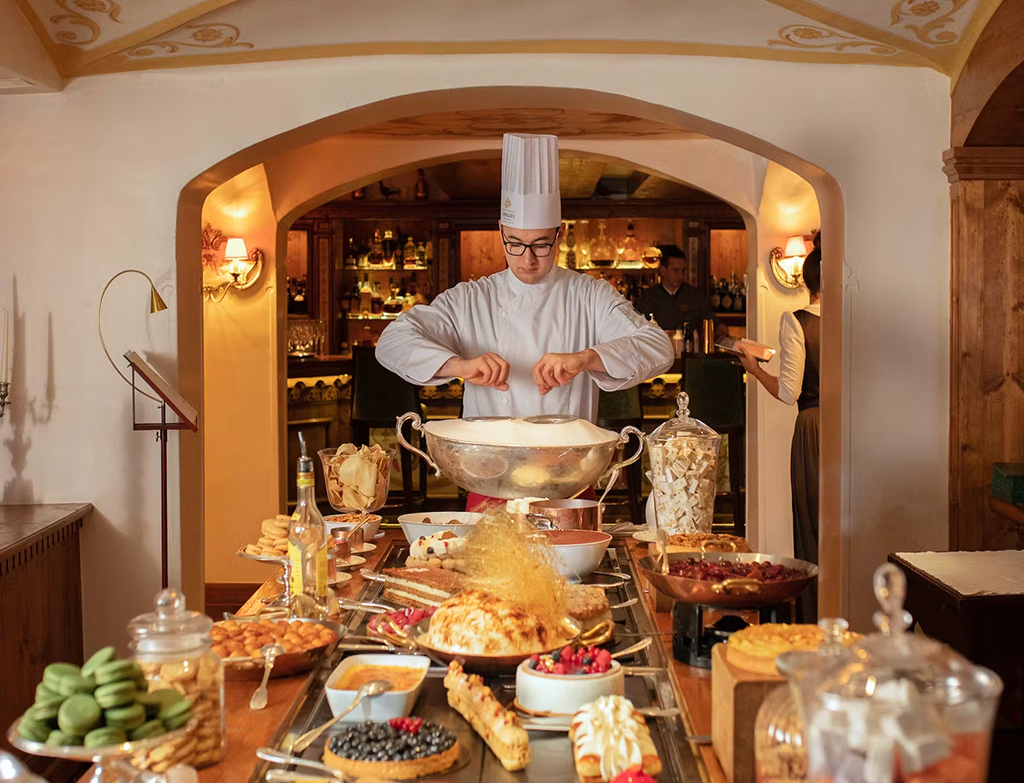 Credits –https://airelles.com
This luxury restaurant resonates with royalty. Located in the magnificent palace of Les Airelles in Courchevel, France, the restaurant La Table des Airelles takes you on a regal culinary journey with its classic furnishings and Belle Époque era-themed decor. Specialising in serving authentic French cuisine, enjoy a grand buffet at the Festin (feast) offered by the restaurant, featuring delicious plates such as venison fillet, lobster medallions, risotto with truffle oil and lots more. As good food is incomplete without a great glass of wine, the restaurant offers a stunning, curated list of wines, sparkling champagnes and other enticing cocktails made using fresh and seasonal ingredients.


Add to favorites