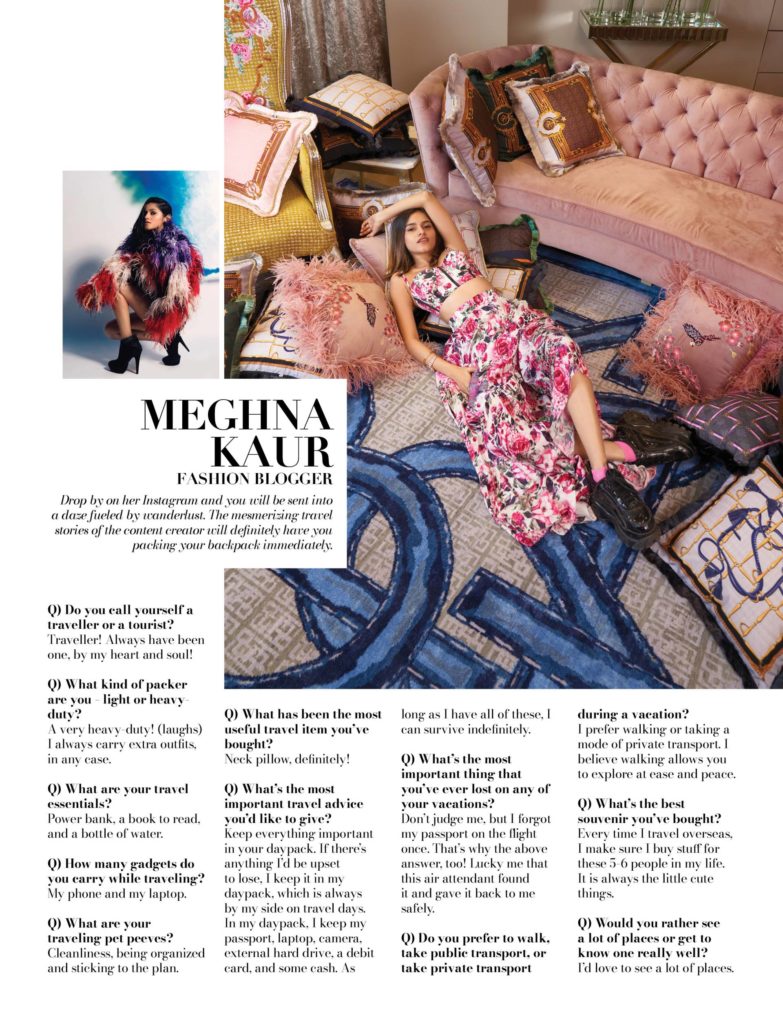 [Q] Do you call yourself a traveller or a tourist?
Traveller! Always have been one, by my heart and soul!
[Q] What kind of packer are you – light or heavy-duty?
A very heavy-duty! (laughs) I always carry extra outfits, in any case.
[Q] What are your travel essentials?
Power bank, a book to read, and a bottle of water.
[Q] How many gadgets do you carry while traveling?
My phone and my laptop.
[Q] What are your traveling pet peeves?
Cleanliness, being organized and sticking to the plan.
[Q] What has been the most useful travel item you've bought?
Neck pillow, definitely!
[Q] What's the most important travel advice you'd like to give?
Keep everything important in your daypack. If there's anything I'd be upset to lose, I keep it in my daypack, which is always by my side on travel days. In my daypack, I keep my passport, laptop, camera, external hard drive, a debit card, and some cash. As long as I have all of these, I can survive indefinitely.
[Q] What's the most important thing that you've ever lost on any of your vacations?
Don't judge me, but I forgot my passport on the flight once. That's why the above answer, too! Lucky me that this air attendant found it and gave it back to me safely.
[Q] Do you prefer to walk, take public transport, or take private transport during a vacation?
I prefer walking or taking a mode of private transport. I believe walking allows you to explore at ease and peace.
[Q] What's the best souvenir you've bought?
Every time I travel overseas, I make sure I buy stuff for these 5-6 people in my life. It is always the little cute things.
[Q] Would you rather see a lot of places or get to know one really well?
I'd love to see a lot of places.




Add to favorites